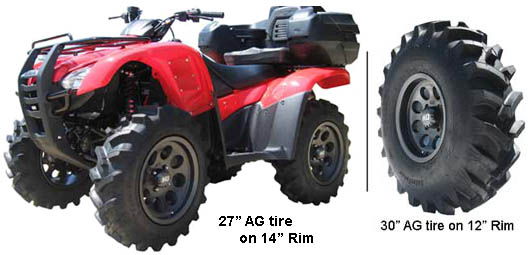 So you've never four-wheeled before? No biggie. Here are a few tips to get you started:
When your brother-in-law asks if you want to try four-wheeling, give a token sigh of resistance before jumping onboard to try it out.
There are four things to focus on: the gear-shift, the gas, the breaks, and impressing your in-laws.
This is your maiden voyage. Don't spoil it by having someone ride on back who knows how the four-wheeler operates.
As soon as you hit open road, gun it. Go as far and as fast as you can. Throw in a few cowboy yips and yehaws if that's your sort of thing.
Out of road? No problem. Look for alternate routes. With any luck, you'll find a steep hill to drive down.
Don't bother checking what's at the bottom of the hill.
You may find a shed appears of out nowhere inches from your vehicle. At this point, punch the gas while fantasizing about brakes.
Crash. Don't worry about trying to see your life flash before your eyes. A simpler route is to think of your favorite expletive. Mine's 'crap.' I bet you can do better.
Let your womb absorb the entire impact. A little known fact is that in addition to babysitting, the womb makes a decent airbag. For you men, a low blow to the gut will suffice.
Blink. Good, you aren't dead. For added comfort, gently roll to the ground and lie gasping while contemplating just how impressed your in-laws will now be.
Walk back to base camp for help. I don't care how, just do it.
When you've secured a rescue team, direct them towards the crashed vehicle and head for home. You may be surprised at your overwhelming urge to lie down and moan.
Caution:
It's imperative to ding up your arms and legs as well. A puffy womb-bruise is cool, but you can't pull up your clothes for every fan wanting to see your wounds. Ten other ghoulish bruises strategically placed on legs and arms should keep them entertained.
That ought to get you started, Happy Trails!