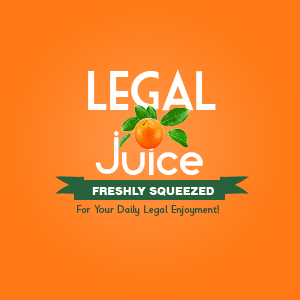 I've always sworn I would never have a Barbie in my home. The idea of their fierce anatomy infiltrating my PG toy box made me cringe. What would I be teaching my daughter if I gave her these dishy dames to play dress up with? A friend gave us the book "Barbie Rapunzel" a few months ago and I made sure to stash it in the back of a closet at my house. I wasn't taking any chances.
But then a series of mishaps. My sewing machine broke. I went to Walmart for the first time in 4 years to get a cheap, new one (sorry, fingerless children in Malaysia!) The store was open until midnight so I got sloppy and began strolling the isles aimlessly. And then there she was.
Mattel's American Heart Association Go Red for Women Barbie
. She looked as comfortable among the other dolls as Aubry Hepburn at a demolition derby. Then I was holding her. I don't remember even picking up the box. Her chiffon gown was haute couture perfection, her dark berry lips parted slightly in a breath, and luxurious hair tumbled down her slim back. I was 5 years old all over again. She was perfect.
"Too perfect, it's a con," my sensible side told me. "Children should have realistic role models, not WASPy bulimic dolls." I put her crisply back on the shelf.
"You're just saying that because you're jealous!" said my alter-ego, Barbie's defender, and I snapped her up again.
"HELLO! Aren't you the girl who refused to wear dresses as a child? Aren't you the girl who beat up boys in elementary school? Aren't you the girl who collected comics about cyborg ninjas? Put that doll down and come back to your senses."
"No."
"Excuse me?"
"No. I like her. In fact, I love her. Just because I can't be like her doesn't mean she's evil. Besides, I don't see any dolls here that resemble me. They don't sell thunder thighed, pock-mocked, buck toothed dolls at Walmart."
"You'll regret this! She'll be naked in the toy box in no time!"
But I'd stopped listening. I didn't even bother telling her that Go Red Barbie's outfit was not removable. I was beyond the argument. I lay the gorgeous doll safely into my shopping cart and headed for the cash register before someone could stop me for "overage Barbie shopping."
I wasn't a loser in school. But I was never "popular" either. I was happy to float around the fringes of lots of groups and had a small, but terrific group of friends. But I never even attempted talking to the drill team girls. Their beauty totally overwhelmed me and I handled it by avoiding their eyes and skipping pep rallies. Anyone that beautiful had to be evil, right? Right?
So why did I want so badly to be them? Why did I want to be the one the whole school watched at halftime of the football game, strutting around midfield in spandex and gyrating suggestively? I hated what they were doing, but would have given anything to be one of them. Thin, stylish, popular, it sounded so trite but I couldn't get it out of my head.
I hid my admiration of these girls and persisted in my flannels and corduroy throughout high school. If I couldn't be them, I would do my best to be the exact opposite so nobody could accuse me of failing to achieve what they had. I at least succeeded in that. But now, at 28 years old, I can't hide it anymore. Barbie is beautiful. I want her to like me. I want her to be my personal shopper. I want her to come to all my parties. I want her to laugh at my jokes. I've succumbed to her charms. At least until my kid cuts off all her hair and scribbles on her face with Sharpie. Then she'll just be me, poor dear.